Have some games to trade? We offer the best trade in values around as well as great prices on current gen, retro games, handhelds and consoles.
System acting up? We are the only store in central Ohio that offers in house repair. Get playing again!
Central Ohio's Number One
Retro Gaming Destination
Call Us Now:
(614) 539-4884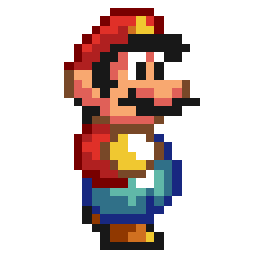 This is George. George is Bad To The Bone. Why? Because in 2010 his passion for video games and all things gaming drove him to open the one and only Tech N Gamer!
You can go into any chain store and trade games for pennies on the dollar but Tech N Gamer is one of those places you go because you know they'll shoot you straight. Stop in a few times and you will notice what we call the "regulars". Customers who have become friends of Tech N Gamer and developed long lasting relationships with the store and it's staff. This gives the store a quality that is not often seen anymore, true service and a hometown familiarity. They go about the business of selling and trading games and consoles while building relationships with each customer based on genuine care and friendly service. This atmosphere is fostered by George's example and extends to each member of his staff. Stop in and see what makes us "Bad To The Bone!"
The Man, The Myth, The Legend