Have some games to trade? We offer the best trade in values around as well as great prices on current gen, retro games, handhelds and consoles.
System acting up? We are the only store in central Ohio that offers in house repair. Get playing again!
Central Ohio's Number One
Retro Gaming Destination
Call Us Now:
(614) 539-4884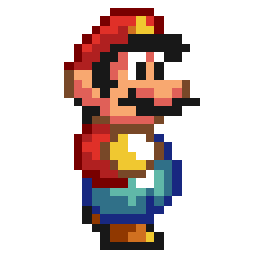 Sell & Trade
Tech N Gamer is the place to sell your used video games, gaming systems, cell phones, computers and other electronics, as well as collectibles and more!

THAT SOUNDS AWESOME! HOW DO I DO IT?

It's easy! Just come in, tell one of our super friendly and helpful staff members that you have something to sell, show friendly staff member said item(s), go check out the other cool things in the store for a few minutes, and if it's the kind of thing we want to buy we'll make a fair offer on it. If we all agree on said offer we'll give you some cash or trade value.
With that you can:
A) throw cash in the air and dance around in it
B) buy other cool things from Tech N Gamer
C) Pay bills or something.Whatever you want, really. It's your money.

​
Here are some things we are usually interested in...
Playstation Systems and Games

Nintendo (NES, SNES, N64, GameCube, Wii) Console, Games and Accessories

Xbox 1 and 360 consoles and games

Sega Video Game Systems and Games (Genesis, Saturn, Dreamcast)

Handheld Gaming Systems (Gameboy, DS, PSP, Vita, iPod Touch)

Headsets, Microphones and other Accessories

iPods, iPhones, iPads (all generations for all)

Smart phones (Android, Windows, Blackberry)

Laptops and Tablets

Other electronics

...and MORE
​
*You must be at least 18 years old and have a valid ID in order to sell items to Tech N Gamer.
**All items are expected to be in overall salable condition with little to no damage . Working items will get full credit. Irrepairable items get no credit or partial credit if parts can be salvaged.